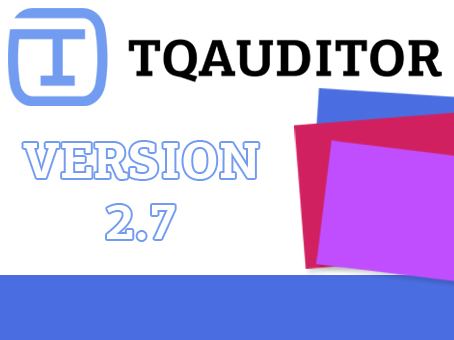 We have released version TQAuditor 2.7 with a number of new features in the Enterprise version:
- Wiki help links. Now every page of TQAuditor contains link to the corresponding help page in our knowledgebase at https://wiki.tqauditor.com/. So you can quickly get the context help in just one click.
- History of mistakes classification changes. If the evaluator or arbiter changes the type or gravity of mistake, the note about it is recorded in the mistake discussion area.
- Filter by comments. The evaluation report can be filtered to display only the segments containing the last comment from evaluator/translator/reviewer.
- Standard evaluation sample size. You can define in the system settings how many words the system should take for the evaluation by default. No need to do it manually foe every project anymore.
- Instructions to Evaluator. When creating an evaluation request, Project Manager now can add instructions for the evaluator.
- Filter for export to xlsx. Now the system exports only filtered rows to Excel.
- Notifying the translator about comparison. Previously, the translator had to wait for the evaluation step to see the corrections. Now the system lets them see the corrections immediately after the comparison report is made.